The new canal hill has now been painted and installed on the layout. See Canal Hill Version 3 for construction photos.
First job was to add a base layer of grass:
Then an initial layer of scatter was added: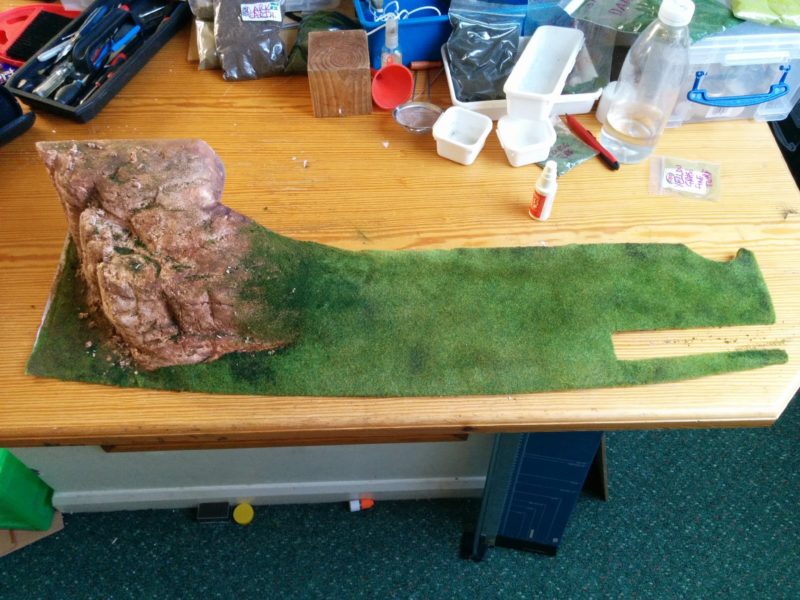 This is the space on the layout where the hill will go: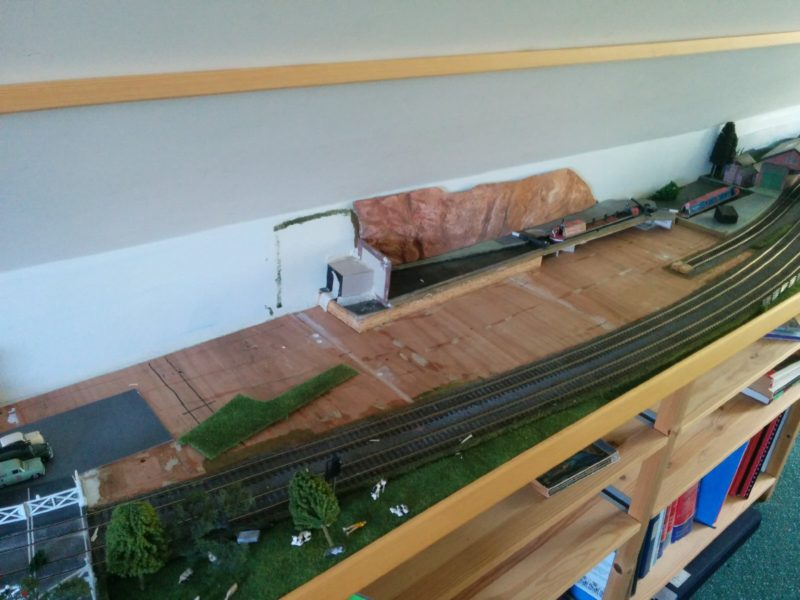 And this is the layout with the hill installed and finished (for now):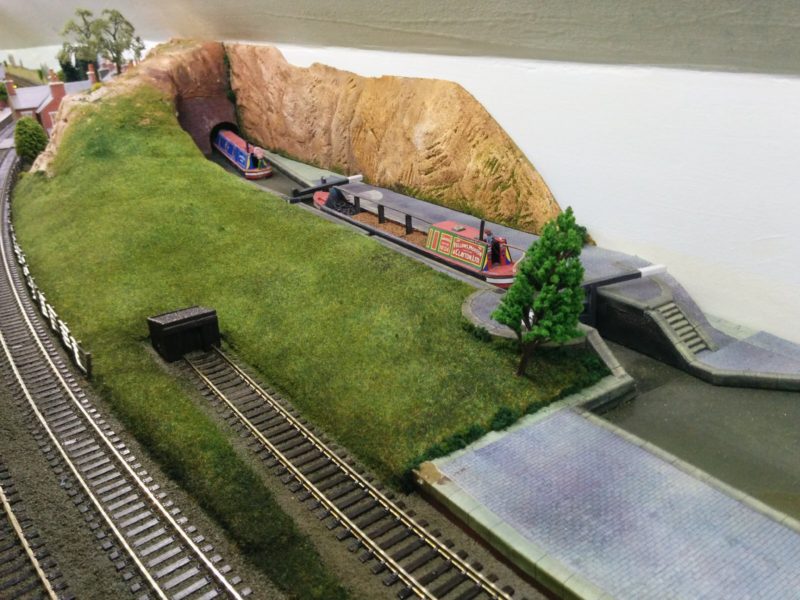 The adjacent track has also been tidied up and weathered.