I finally got a chance to get some more wood and have constructed the last of the layout lights.These have all been made using "5050 Day White" LED strips stuck on to "Scotia Mouldings"…
A wire is soldered onto the strip, normally somewhere in the middle. This goes through the a hole in the strip and into the wall: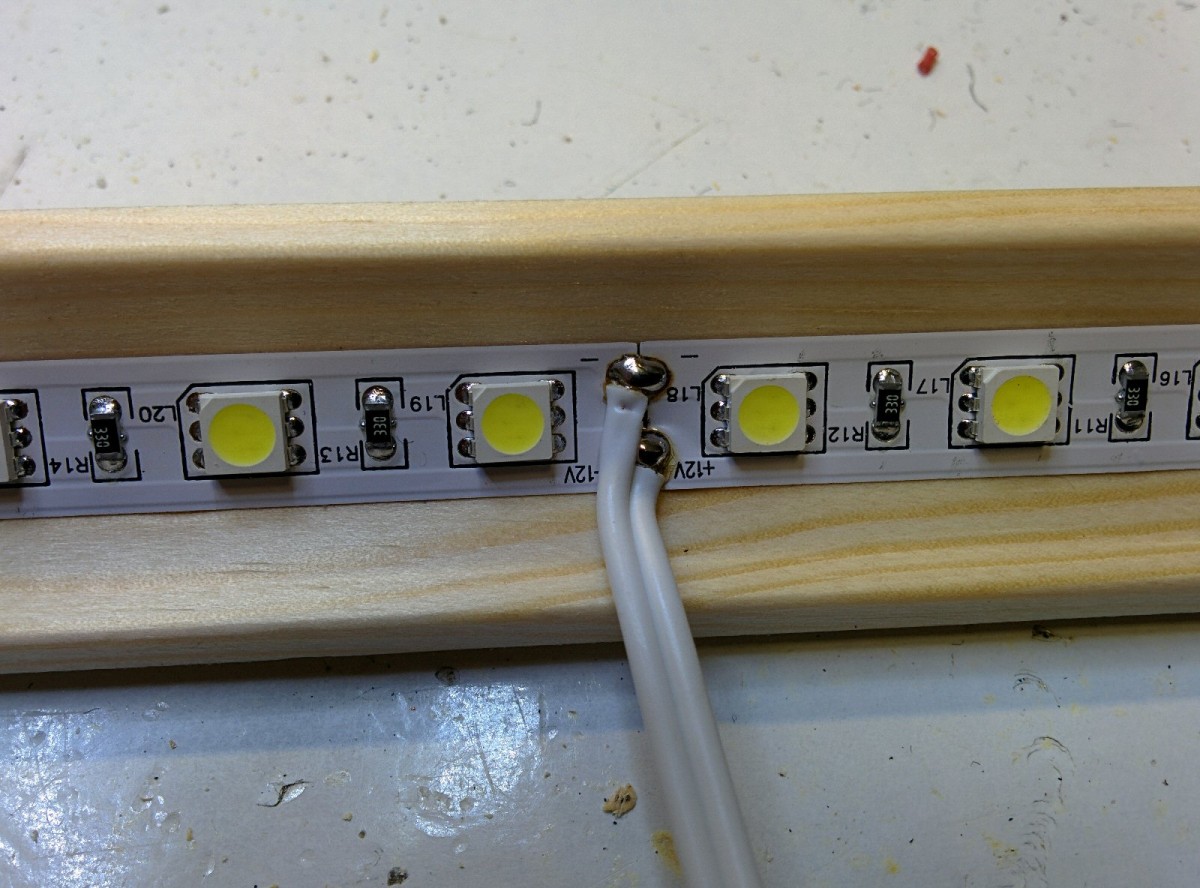 Once attached to the wall, the wire is invisible:
Note that it's the wall that's wobbly, not the lighting strips!
All the layout lights together take 42W of power – it's a LOT of light for not much electricity. The next project will be a dimmer to turn them up and down as required.