This is something I should have done years ago, but have only recently found the right sort of LED strips (5050) with the right colour (Day White).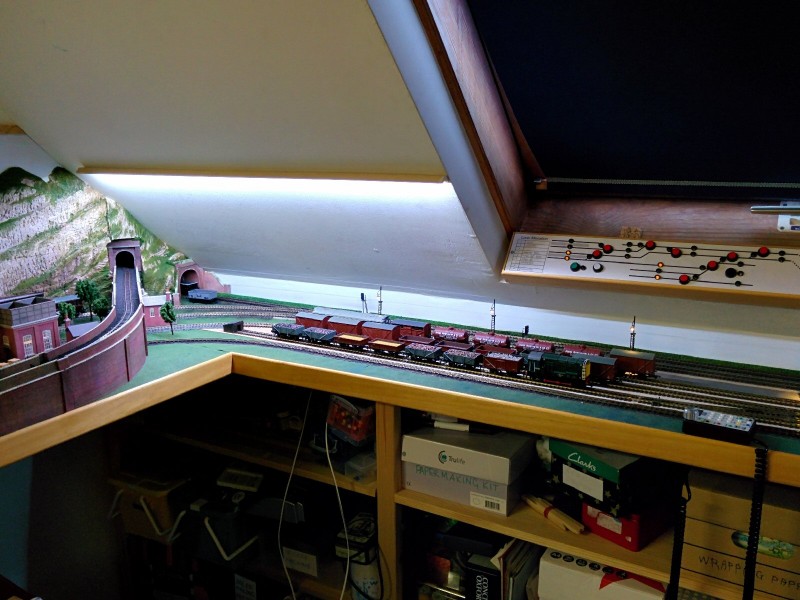 The LED strips are recessed in the wood above the layout.
The next stage is to do something similar for the rest of the layout.