When it's cool enough, I've found odd moments to tidy up the area around the station forecourt.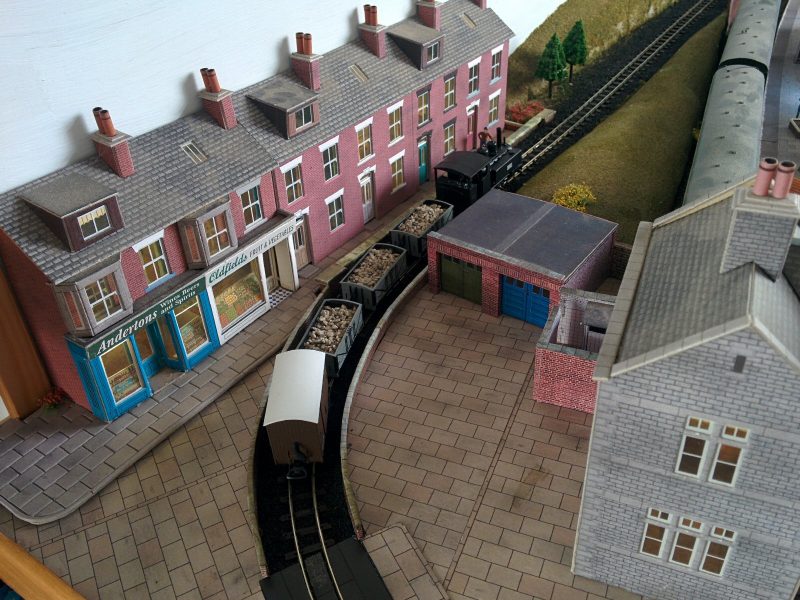 There is now a road crossing across the narrow gauge track, and the section to the left of the crossing is now finished.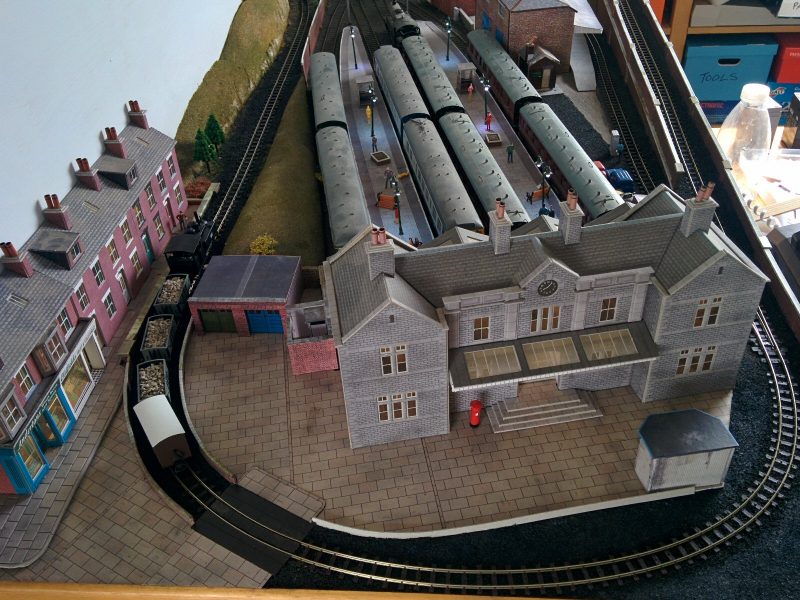 But as you can see, still more work to do at the front of the station.
The shops and houses in the left of this picture will also be rebuilt when time allows.