One minor disadvantage of the New Narrow Gauge Loco is that it is a lot longer than the old locos (and has more wheels) and some of the curves in the track were too sharp for it.
So the Narrow Gauge track by the station has now had to move: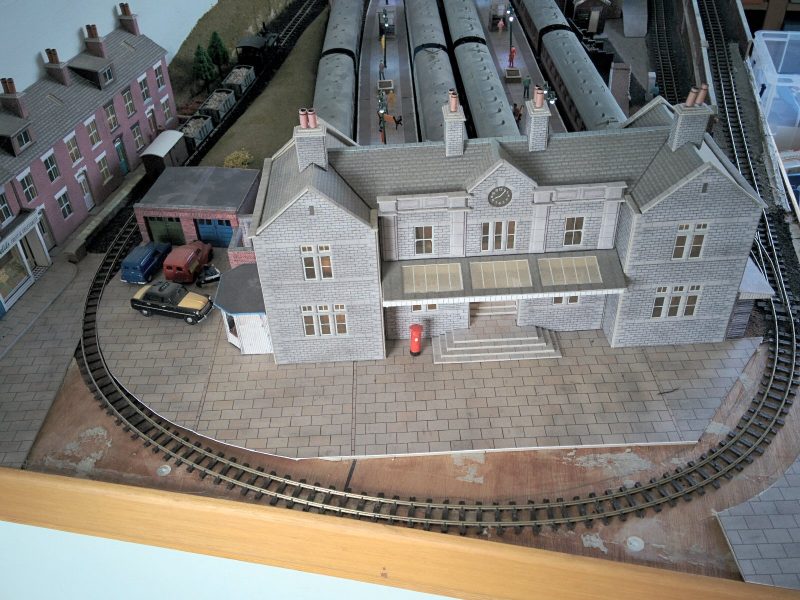 I was never very happy with this section, so this is an opportunity to redo it from scratch…
The Narrow Gauge track in the tunnels and the "hidden" loop in the store also needed a bit of easing for the larger loco: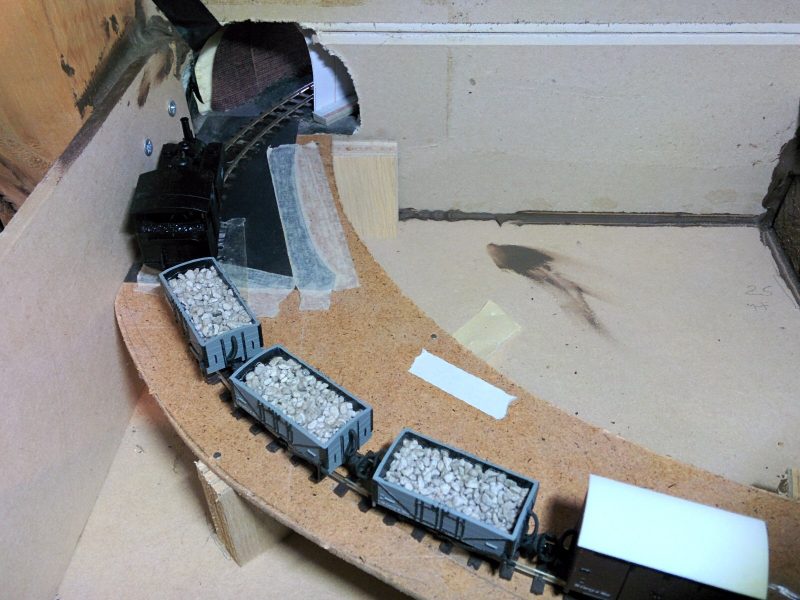 However, the loco now runs well around the loop. There is still other related scenic finishing off to be done (as always!).