Point 14 (which used to be Point 51) is the only point on the Narrow Gauge track, and until today was the only one still driven by a solenoid type point motor.
With some trimming, I've managed to fit the same type of point motor that's used on the rest of the layout. This was an interesting challenge as there is limited accessibility under this part of the layout!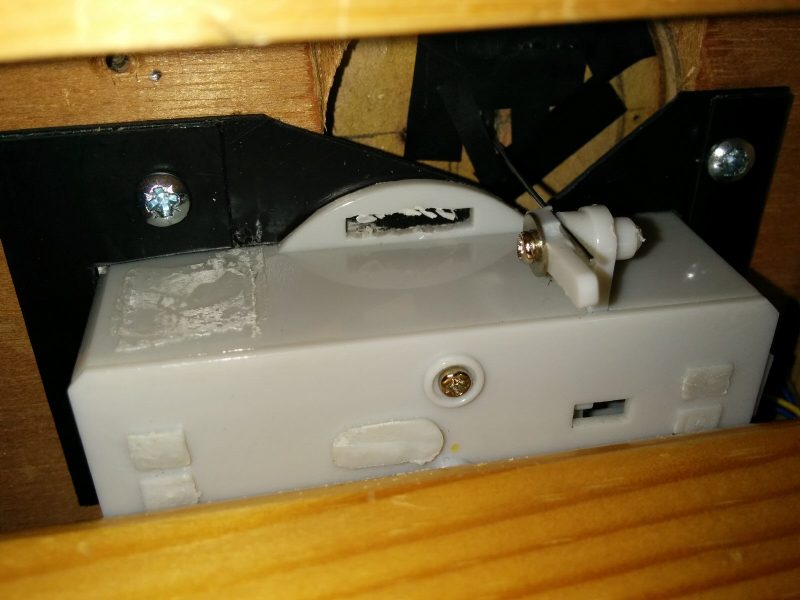 You can just see the thick wire heading to the underside of the layout; it's this that moves the point.