Having built the first three points for the main station, it was time to remove all the old points and trackwork: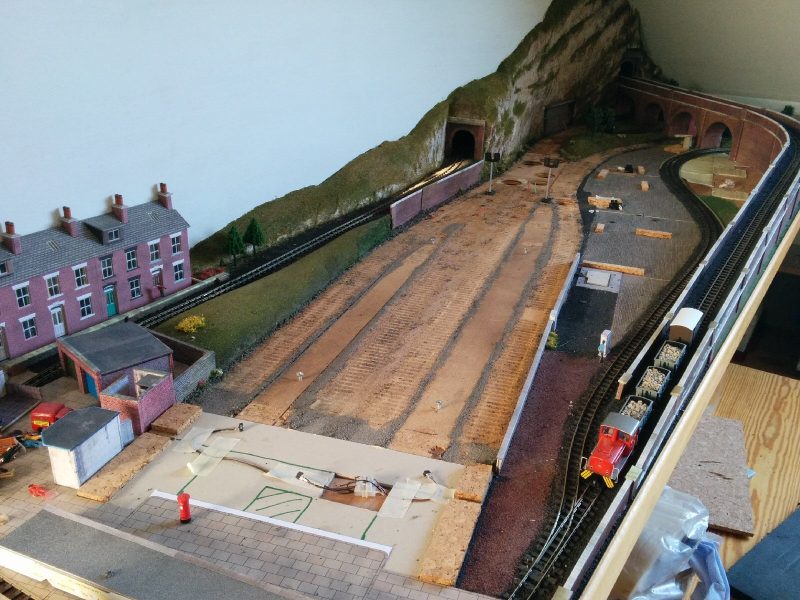 The points in this area had already been rearranged once, so the baseboard had a lot of large holes that needed covering!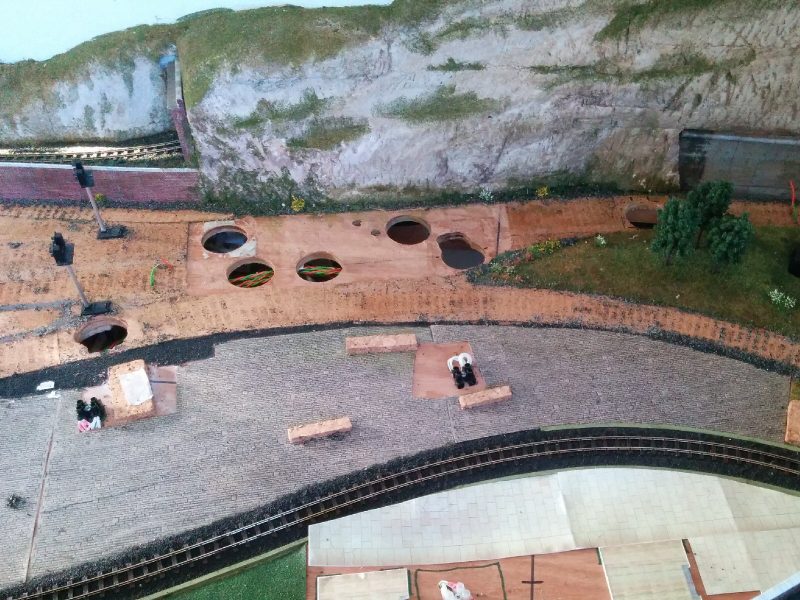 These are the three points for the station, mounted on a plasticard base ready to fit on the layout:
The point motors are underneath:

After making even larger holes in the baseboard, the points were installed on the layout: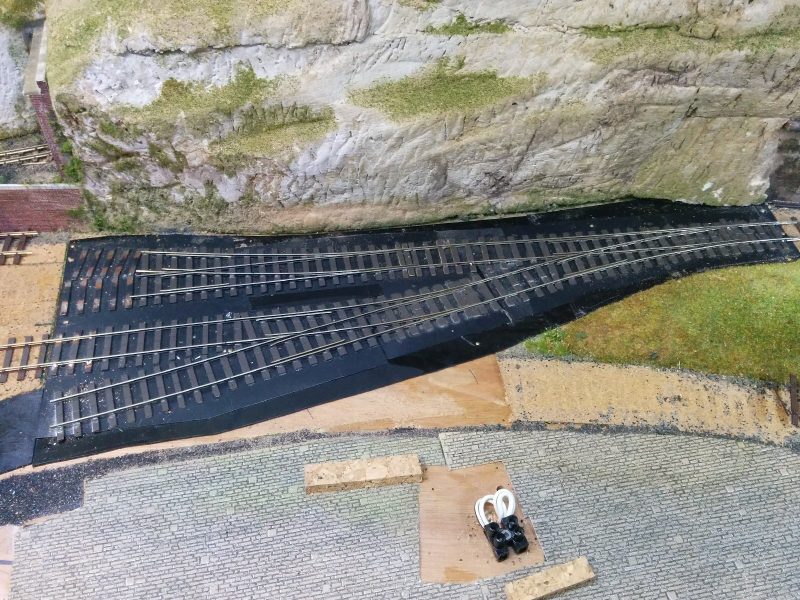 and then the connecting track: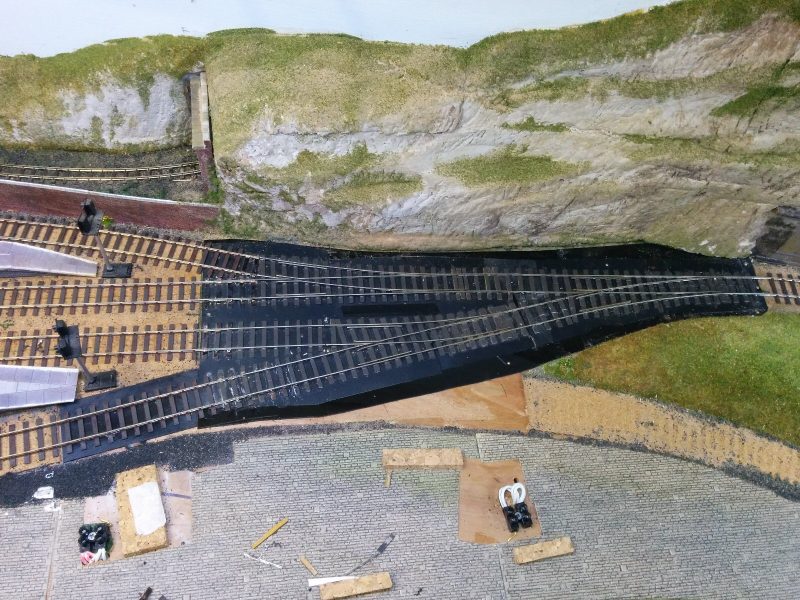 I'm paying much more attention to getting reliable power to the track. You can just see the wires going down through small holes in the baseboard. This also shows the transition from the plastic sleepers of the track to the copperclad sleepers used for the points. It all looks a bit of a mess at the moment, but once it's painted and ballasted, it should look fine.
The curve on the right is very tight, and it's critical to get the track positioned so the longer coaches don't hit anything!
This photo shows the platform track fitted, though not trimmed or glued down:
Once the track is glued in place, and some buffers fitted, the station can be reassembled and the layout will be operational again. At least until the next section gets upgraded!